The Wellness Center at the United Presbyterian Home is available to adults over the age of 55 years old in the community. The space is easily accessed by an entrance and parking area off of Maple Lane as well as a connection to the existing structures. The Wellness Center includes an indoor walking track, warm water therapy pool, group exercise classes, personal training, therapy services and more. 
Benefits of a Membership at the Wellness Center
Variety of classes offered in the pool & Fitness Studio
Indoor Walking Track for year-round use, even during inclement weather
Friendly & knowledgeable Wellness Coaches
Assistance with setting & reaching goals in a supportive atmosphere
Fitness friends will help hold you accountable
Benefits of Exercise & Weight Lifting
Combats health conditions & diseases
Increased strength, flexibility & range of motion
Increased metabolism & energy levels
Improves mood & lowers stress while promoting better sleep
Exercise can be fun & social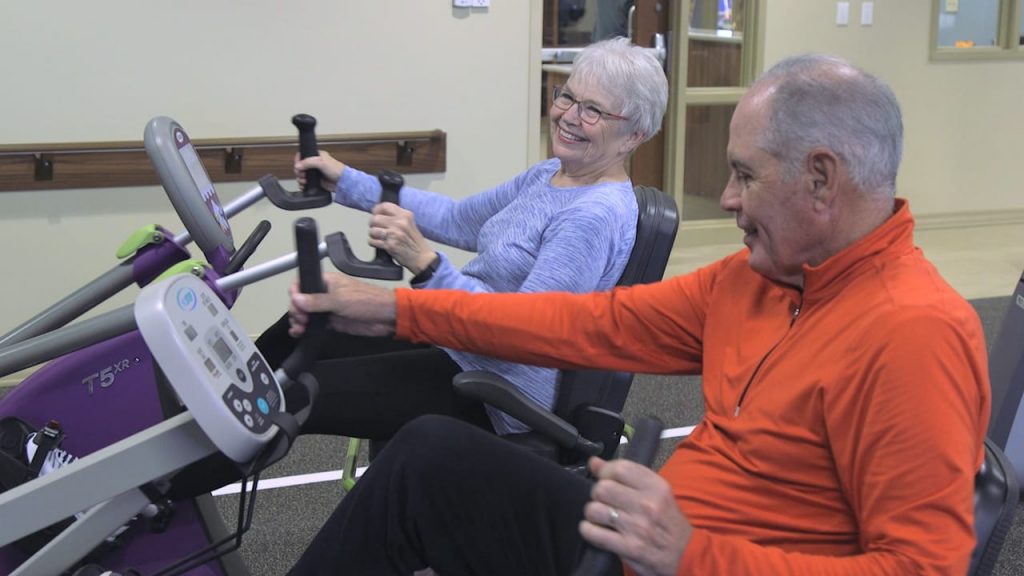 Benefits of Therapy at the Wellness Center
After completion of therapy, therapists work closely with the Wellness Coaches to ensure the right regimen is put in place to maintain and strengthen results
Comprehensive assessment & treatment for patients with one or more diagnoses to help increase quality of life while maintaining an active lifestyle
CONTACT US:
Phone: 319.591.2888
Email: wellness@uphome.org
Hours of Operation:
Monday – Thursday 6 AM – 5:30 PM
Friday 6 AM – 4 PM
Saturday 8 AM – Noon
Sunday Closed
Meet The Wellness Staff
The United Presbyterian Home is proud of the Wellness & Fitness Center's success since it began in 1998.  The success of the programs is evident in the lives of our residents who participate. All of our coaches are passionate about helping residents and members make healthy lifestyle choices that add quality to their years.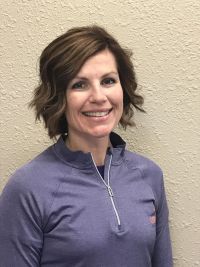 Amy
Meet Amy, Wellness and Fitness Director at the United Presbyterian Home.  Amy has her Bachelors of Arts Degree in Fitness Management with a Business minor from Wartburg College. She is an ACE-Certified Medical Exercise Specialist, an American Arthritis Association Certified PACE instructor and a Schwinn Indoor Cycling Instructor. Amy has received training to teach Tai Chi, is certified by YogaFit to teach Yoga and is a Matter of Balance Master Trainer. Amy has the desire to help active agers gain strength, ward off muscle deterioration and reduce instances of inactivity-related disease.  With over 20 years of experience she is excited to help each individual find the exercise appropriate for their current fitness level, help them adapt and grow toward their goals.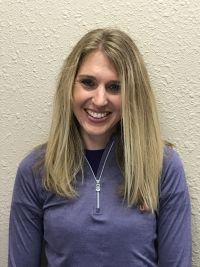 Stefanie
Meet Stefanie, Wellness and Fitness Coach at the United Presbyterian Home. Stefanie holds a Bachelors of Arts Degree from the University of Iowa in Health and Sports Studies with a Business Concentration.  She is an ACE-Certified Personal Trainer and also coaches the track and cross country teams for the Washington High School.  Stefanie is prepared to motivate and get members on track to meet their fitness goals.She is passionate about getting people to believe in themselves and loves watching them succeed at achieving their goals.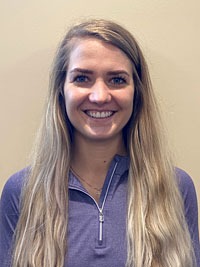 Dema
Meet Dema, Wellness and Fitness Coach at the United Presbyterian Home. Dema is currently studying to take her Personal Training exam. Her passion for health and wellness started at a young age, growing up and being involved in many activities. Dema is driven by the passion and ambition to help others succeed. She wants to help create lasting changes to her clients' lives and wants to help inspire as many people as possible, to adopt a healthier lifestyle.